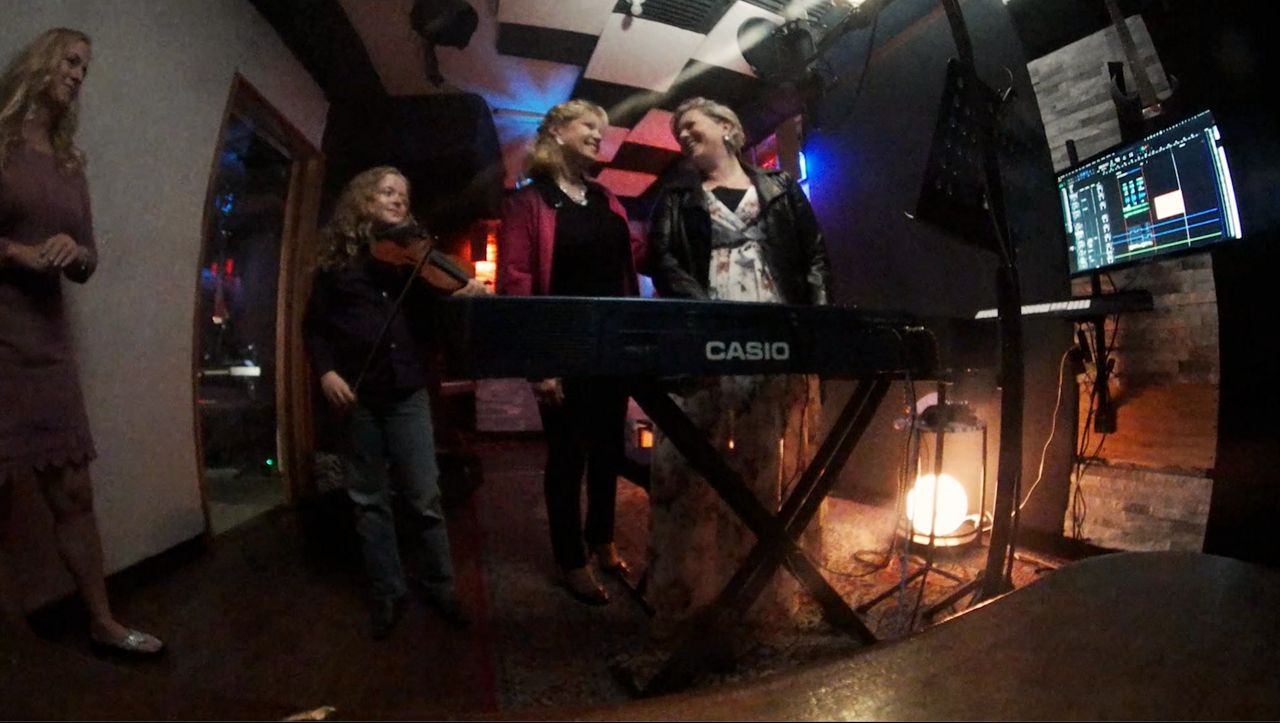 Create a Musical Masterpiece for Mother's Day
MADISON, Wis.— With Mother's Day in mind, two Madison-area musicians have created something truly meaningful: a new song called "I Got It From My Mom."
Two months ago, singer-songwriter King Shekinah found a unique way to honor his own mother: Theresa Kennedy.
"When I listen to the song, I'm like, 'Oh, I hope all the moms enjoy this.' And then it's like, 'Oh wait, this is, this is for me.' But really, I just hope all the moms are really blessed with it," Kennedy said of her daughter's captivating musical present.
King poured into the lyrics a message straight from her heart to pay tribute to all moms and the gifts they give their children.
"Whether inherited, whether as a physical attribute or a learned characteristic, like these, these come from an amazing woman who taught us to be that way," King said.
Declan Killeen-Toomey collaborated on the ballad and used his rock fiddle skills to harmonize in the piece.
"I really hope that all moms in the world, not just mine, not just us, but all moms can find love in this song," the 11-year-old said.
This effort made her mother, Siobhan Killeen-Toomey, "so proud".
"Seeing the final product and hearing it definitely brings tears to my eyes," said Sibohan Killeen-Toomey.
Because King's song means so much to so many people.
"You know, biological mothers and even a lot of adoptive mothers, mothers who might otherwise feel a bit of pain on Mother's Day, that they might not be able to have biological children, but they can always be very proud to have passed on a lot of characteristics and traits that are infinitely more important than hair color and eye color to their own children. And I think that really comes out strong," said Sibohan Killen- Toomey.
Max Jewer called the quick two-hour recording session a "Mother's Day mixing miracle". He is a producer at Clutch Sound Studios.
"Most studio sessions don't go that well. And most people don't have that good of a sense of what they're trying to get out of it," Jewer said.
But King did – and that's why wedding videographer Brad Weier shot a music video for the performers, all to go along with the free downloadable song.
"It's coming out on Mother's Day like all the major streaming platforms like iTunes Apple Music, Amazon Music, like all that stuff, so hopefully people can also download it that way and listen to it too," King said. .
Hear the piece performed in a live premiere on Mother's Day, 2-5 p.m. at Bailey's Run in New Glarus. Watch the video clip, hereor here.