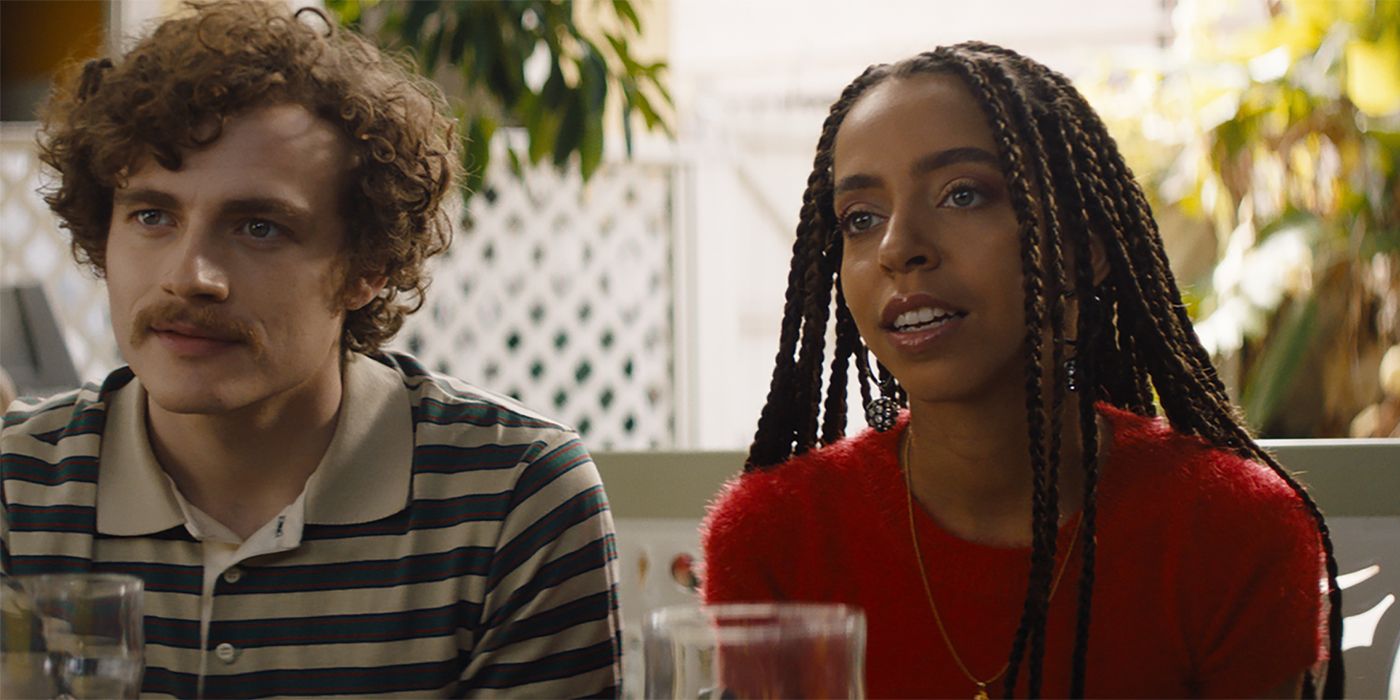 Mark, Mary and a few other people
A few months after its world premiere at the Tribeca Film Festival in June, Mark, Mary and a few other people arrived in theaters. The film, which serves as the second feature film for up-and-coming director Hannah Marks, is a modern take on classic romcom tropes. This time around, his protagonists meet (again after several years), fall in love and get married … then decide they should see other people.
Marie (Hayley Law, Riverdale) is a passionate musician and original thinker while Mark (Ben Rosenfield, Mrs. America) is much more traditional and on the inside of his head. Their very different ideas about married life lead them to clash several times before agreeing to try the concept of ethical non-monogamy, and the story follows the ups and downs of their essay as well as their personal journeys through through adulthood.
Related: 9 Best Movies About Young Love
Marks, who wrote and produced the film in addition to directing it, spoke to Screen cry on some of her creative choices and explained why she loves her cast so much.
Screen Rant: I like how Mark, Mary and a few other people explores the entire lifecycle of a relationship, instead of coming up with a married couple. What prompted you to choose their meeting again as your point of origin, as opposed to any other?
Hannah Marks: That's a very good question. I haven't thought about it for a while. I wanted one character to remember the other, and it's really the only one possible if they find each other and you see it. I wanted Mark to have this memory of Mary as a college girl he thought was really cool, and to have no memory of him.

I thought that really set everything in place for them to start this romance on an equal footing. This is really what motivated this choice.
Was there ever a time when you had planned to star in the movie yourself and how has your acting experience influenced your directing?
Hannah Marks: I knew I wasn't going to play it, just because the characters I would suit were in Mary's group or Mary herself. I wanted real singer-songwriters and girls playing instruments, and I didn't want to sacrifice that just so I could be in it.

Then the only other role I could've played was Bunny or Alexandra, and those two characters are kissing with Ben Rosenfield's Mark – and I thought that was inappropriate for me as a director and producer. I think we all know now, in Me too, that we shouldn't do that sort of thing with an imbalance of power.

I just thought I would take a step back, and it was such a fun opportunity to work with actors that I love.
Speaking of those actors you love, what made Hayley and Ben the right ones for the roles of Mary and Mark respectively?
Hannah Marks: I really like people with a little weird flag; who have a little weirdness to them or are a little to the left of the center. I find them both incredibly attractive and talented, but they also have a lot of individuality. They both felt good for their characters in their core, and that was really important when improvising.

We knew we were going to do a ton of improv, so you kind of need your actors to have a side of themselves that's very similar to the character so that you can successfully improvise with them. It was a dream, and I love them both deeply.
Ben talked about improvising the songs he would sing, which I thought was awesome. And as you mentioned, we also have Hayley playing Mary, who is in a band. How important was music to this story and how did you use it as a way to connect or separate them?
Hannah Marks: I like the idea of ​​her encouraging him to sing because, for her, it's okay to let go. He's more in his own comfort zone and in his own box, and it was important to me that she tried to expand it – and vice versa. They both try to make each other's point of view understood.

And then for the group scenes, I really wanted to challenge myself. I like to take each project as an opportunity to shoot something that I've never shot before. And I'm such a fan of music videos; I am such a fan of music and movies. For me, it was just an exciting opportunity to explore this. We had a music company that funded and produced, so it really worked. The girls' first song was written by Courtney Love and the second by Patrick Stump, our songwriter.

Even though they are not a successful band, they have some very successful songwriters. The songs are really, really good.
The heart of the story was Mark and Mary's relationship, but they each have their own support system in the form of Mary's sister and the band members, or Mark and her friends. What was it like exploring these other aspects that affect the relationship but are outside of it?
Hannah Marks: I think apparently they're secondary characters. But they each have something of interest to them that brings out a new side of the story.

With the character of Nik Dodani, it was important to have a queer character in the story, because queer people really started to have ethical non-monogamy and open relationships. I wanted to be inclusive – and also, regardless of all that, he's a great actor and a great comedian. I was really lucky that he was willing to bring a lot of himself to what could have been a supporting role. They really added a third dimension to it.

Same thing with Matt Shively, who is a longtime friend and who played Mark's other friend. He had his own thing, with his own feelings about waking culture. I loved to disagree with them and then make Mark realize that everyone has their own life and their own issues. It's not just about him.

And I loved working with Odessa A'zion and Sofia Bryant, who play Mary's friend and sister. They are both such rock stars, and they learned these songs in two seconds. I am so proud of them.
There's so much humor throughout but, at the same time, they deal with some really heavy stuff – like Mary's pregnancy to begin with. How did you achieve that balance and have you ever had to make a conscious choice to go up or down the funny?
Hannah Marks: I let it be silly where it was supposed to be silly, and then when the going got tough, I pulled that out. I really tried to think about what would actually happen in this situation and let myself be guided. It wasn't like, "Now I want this to turn into a drama." I was just like, "Okay, what would happen if they were really in this situation? What do I think would happen to me?"

He was truly the pole star for the whole process. "What would happen?"
And what will happen to you next? What's your next project?
Hannah Marks: I just made a movie for Amazon in New Zealand called Don't Make Me Go. It's very, very different from Mark, Mary & Some Other People. It's a father-daughter road trip movie and definitely more of a drama. I am very honored to be a part of it.
Next: Every Movie Coming To Theaters In November 2021
Mark, Mary and others (2021)Release date: 05 November 2021
Black Panther 2 production halts after Letitia Wright's injury
About the Author