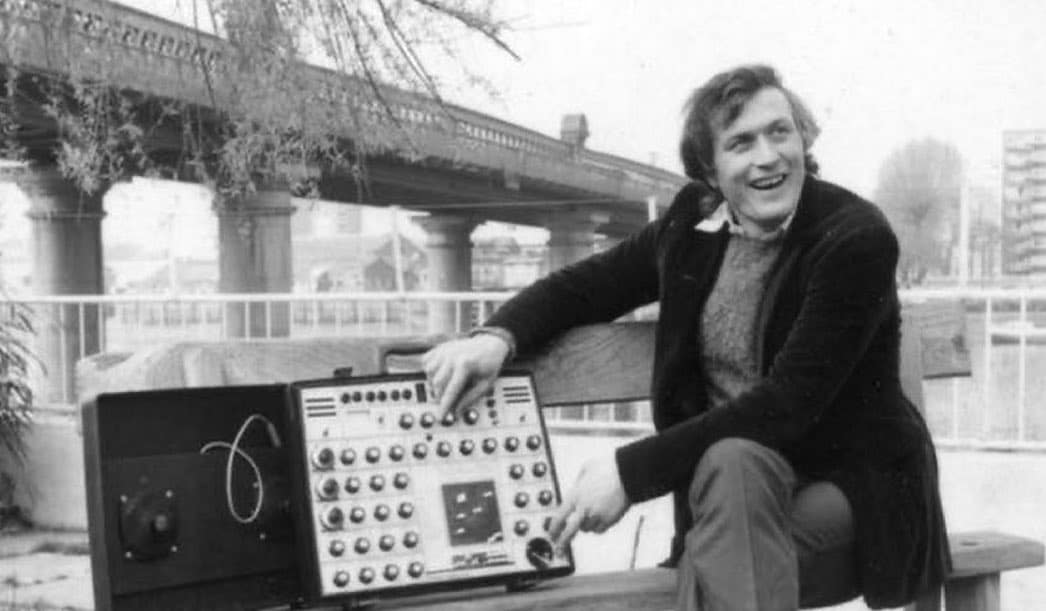 Peter Zinovieff, British composer and synthesizer pioneer, dies at 88
Peter Zinovieff, the hugely influential British composer and synthesizer pioneer who co-founded the first electronic music company Electronic Music Studios (EMS), has died at the age of 88. The Guardian reports, Zinovieff had suffered a fall at home earlier this month and had been hospitalized for 10 days.
Zinovieff was born in London in 1933 and attended the University of Oxford, where he studied geology and dabbled in experimental music before pursuing his hobby professionally. In the 1960s, along with Delia Derbyshire and Brian Hodgson of the Radiophonic Workshop, he was part of Unit Delta Plus, a collective creating and promoting electronic music. He started developing synthesizers and founded EMS in 1969 with Tristram Cary and David Cockerell. The company was the originator of instruments such as the VCS3, Synthi 100 and Synthi AKS, which were used on records by many prominent electronic and rock artists, including Pink Floyd, Kraftwerk, David Bowie, King Crimson, The Who, Brian Eno, composer Karlheinz Stockhausen. , and many more. EMS went bankrupt in 1979 before being relaunched by former employee Robin Wood.
Zinovieff spent the 80s and 90s mainly away from music, working in graphics and teaching. He returned to composition in 2010 and has collaborated with artists such as violinist Aisha Orazbayeva, cellist Lucy Railton and poet Katrina Porteous. A retrospective collection covering Zinovieff's work during the EMS era titled Electronic calendar was compiled by musician Pete Kember and published in 2015. In the same year he was awarded an honorary doctorate in music from Anglia Ruskin University.
With a heavy heart, I regret to announce the death on Wednesday evening of Peter Zinovieff, composer, founder of EMS, and pioneer of computer music in the United Kingdom. He was 88 years old and had been hospitalized for 10 days following a fall at his home. pic.twitter.com/pS10HkyM2x

– James Gardner (@JEGcomposer) June 26, 2021